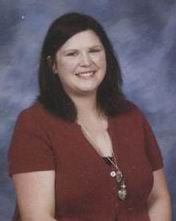 Christine Bohn, Administrative assistant
peacelutheranwautoma@gmail.com
My family have been members of Peace since 2001. I began teaching Sunday School in 2002 and that is still one of the greatest joys in my life! My husband and I started a Lutheran Boy and Girl Pioneers ministry here at Peace in 2005. I have been on the Lutheran Girl Pioneers National Council since 2010, serving as the National Convention Chairwoman and editor of "The Prairie Schooner News" and "The Guide," which are the publications that the LGP National Office publishes. I became secretary here in November of 2007, after being a stay-at-home mom for almost seven years to our wonderful girls, Rebecca and Emily. Being part of the great things that are happening at Peace and continuing to have our faith strengthened each and every day we are here is such a blessing!
My husband of almost 16 years, Kevin, was born and raised in Wautoma. He is employed as a custodian at the local high school. I lived in the Plainfield/Hancock area until I got married and made Wautoma my home.
I hope you will join us for worship soon! We'd love for you to be part of our church family, too!