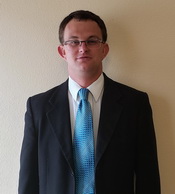 P
astor Steven Tews
pastortews@gmail.com
In May 2011, Pastor Steven Tews graduated from Martin Luther College in 2006 and Wisconsin Lutheran Seminary in 2011. At that time, he received his first divine call to serve St. Peter's in Balaton, Minnesota. In July 2016, Pastor Tews was called to serve as vacancy pastor at Immanuel in Tyler, Minnesota. This became a permanent dual parish arrangement in December of 2016.
On February 26, 2019, Pastor Tews received the divine call to serve as pastor of Peace. On March 23, he accepted the call to serve as Peace's next pastor. He and his family are really excited to live and serve in Wautoma and the surrounding area. He and his wife, Heather, have four children. He enjoys sharing God's Word with God's people and is eager to help you in any way he can. Come find the peace your soul needs with us at Peace!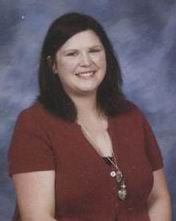 Christine Bohn, Administrative assistant
peacelutheranwautoma@gmail.com
My family have been members of Peace since 2001. I began teaching Sunday School in 2002 and that is still one of the greatest joys in my life! My husband and I started a Lutheran Boy and Girl Pioneers ministry here at Peace in 2005.
I became secretary here in November of 2007, after being a stay-at-home mom for almost seven years to our wonderful girls, Rebecca and Emily. Being part of the great things that are happening at Peace and continuing to have our faith strengthened each and every day we are here is such a blessing!
I also am the Executive Director of the national Lutheran Girl Pioneers organization, leading this vital WELS/ELS ministry of over 1100 girls all over the USA and Canada!
My husband of 22 years, Kevin, was born and raised in Wautoma. He is employed as a custodian at the local middle school and also works part time at Camp Phillip, our local WELS camp. I lived in the Plainfield/Hancock area until I got married and made Wautoma my home.
I hope you will join us for worship soon! We'd love for you to be part of our church family, too!